Septic Tank Pumping & Services
Serving the Dallas-Fort Worth & Surrounding Counties
Harrington Environmental Services – Septic Pumping & Grease Trap Service offers professional septic tank pumping and service including inspection of aerobic treatment systems and conventional septic systems. Our staff is trusted factory-trained, licensed, and bonded certified professionals. We are leaders in the industry. Should your system fail the inspection, not to worry; we shall install a new state-of-the-art space-age septic system for you.
Free consultation and an estimate for your new Aerobic system of course.
Real Estate Inspections: We perform a battery of tests to verify if your septic system is up to standard. Do you have a "fair weather" system?
Bold and rigorous testing methods by our licensed and factory-trained professional technicians shall flush out into the open any and all systems' true functionality.
You deserve know what you are about to purchase or verify the current functionality of your current system when in doubt!
Serving Aledo, Arlington, Burleson, Cleburne, Dallas Fort Worth, Joshua, Tarrant County, Weatherford, and surrounding areas.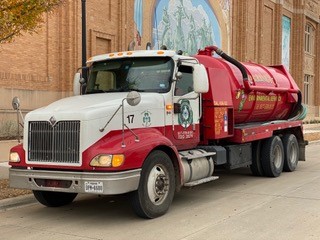 Your Environmental Liquid Waste Solutions Specialist
Serving Dallas & Fort Worth, Aledo, Arlington, Burleson, Cleburne, Weatherford & Surrounding Counties