Septic Tank Pumping & Services
Serving the Dallas-Fort Worth & Surrounding Counties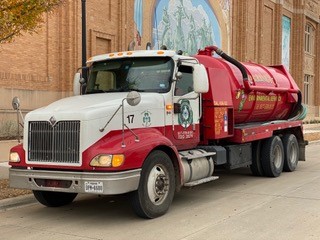 Harrington Environmental Services – Septic Pumping & Grease Trap Service offers professional septic tank pumping and service including inspection of aerobic treatment systems and conventional septic systems. Our staff is trusted factory-trained, licensed, and bonded certified professionals. We are leaders in the industry. Should your system fail the inspection, not to worry; we shall install a new state-of-the-art space-age septic system for you.
Free consultation and an estimate for your new Aerobic system of course.
Septic System Maintenance – Cleaning & Pumping
Just like any other machine, maintenance is the key to prolonging a septic system's lifespan. Overtime, waste can begin to store in your tank, leading to unpredictable and costly damages.
The function of septic tank pumping is to get rid of the sludge and solids that have collected. Our professional technicians are here to help businesses owners and residents maintain a smooth and productive septic system.
Septic System Installations & Replacements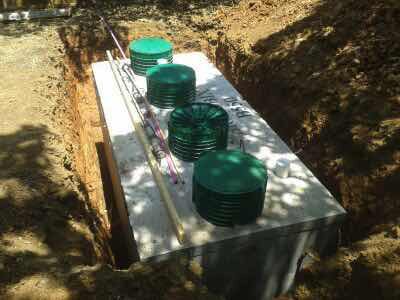 Whether you need a new septic system or wish to replace a faulty one, our technicians are here to help you navigate the process. We will evaluate the project area to ensure that risers, filters, and pump junction boxes are installed strategically. Together, we will discuss system sizes, terrain and a timeline to guarantee that the process is hassle free.
Septic System Repairs
Our skilled technicians are always fully-equipped to complete septic system repairs in a timely and detailed manner. When you give us a call, we will ask you the needed questions to make sure that our crew is ready to solve the problem. With decades of experience working with sewage systems, you can rely on us to help you find a long-lasting solution.
Serving Aledo, Arlington, Burleson, Cleburne, Dallas Fort Worth, Joshua, Tarrant County, Weatherford, and surrounding areas.
Real Estate Inspections
We perform a battery of tests to verify if your septic system is up to standard. Do you have a "fair weather" system? Bold and rigorous testing methods by our licensed and factory-trained professional technicians shall flush out into the open any and all systems' true functionality. You deserve know what you are about to purchase or verify the current functionality of your current system when in doubt!
How Often Should You Get Your Septic Tank Cleaned?
The EPA and Texas Commission on Environmental Quality state that most average sized systems should be pumped every 1 to 3 years maximum.
The average system is usually used for a home. If your commercial property is using a septic system, then we would evaluate the amount of wastewater generated to give you a more precise number. We also recommended maintenance service anytime you purchase a new property.
Your Environmental Liquid Waste Solutions Specialist
Serving Dallas & Fort Worth, Aledo, Arlington, Burleson, Cleburne, Weatherford & Surrounding Counties