Grit Trap Cleaning and Pumping
Serving Fort Worth, Dallas, Arlington, Grand Prairie, Burleson, Cleburne & Surrounding Counties
Grit Traps also referred to as " Sand Traps."
Car Wash with grit trap solids become a problem. Grit Traps also known as Sand Traps separate these elements from wastewater so the water may flow to the sewer safely.
Grit traps are found in Auto and Car Dealerships, Auto Shops and paint and body shops that have a car wash.
Lint Traps do become clogged, Harrington's address this for Hospitals, Hotels, and all other organisations that require commercial Dryers to operate their facilities.
You Need Help with your Lint Trap or Grit Trap: You need a reputable time honoured firm, you need Harrington Environmental Services & Fort Worth Grease Traps!
Your car wash or lint trap in your Hospital or Hôtel is crucial be services correctly, the first time, and crucial have a regular cleaning and a service regimen to keep your asset in compliance.
Harrington's offer cleaning, pumping and maintenance programmes to make sure you remain compliant with local laws regarding waste collection, treatment and proper disposal.
Our current contract customers receive emergency concierge service when contacted within operation hours.
At Harrington's We offer you, what you need.
We offer you time honoured service dependability with a hometown handshake, and quality above reproach.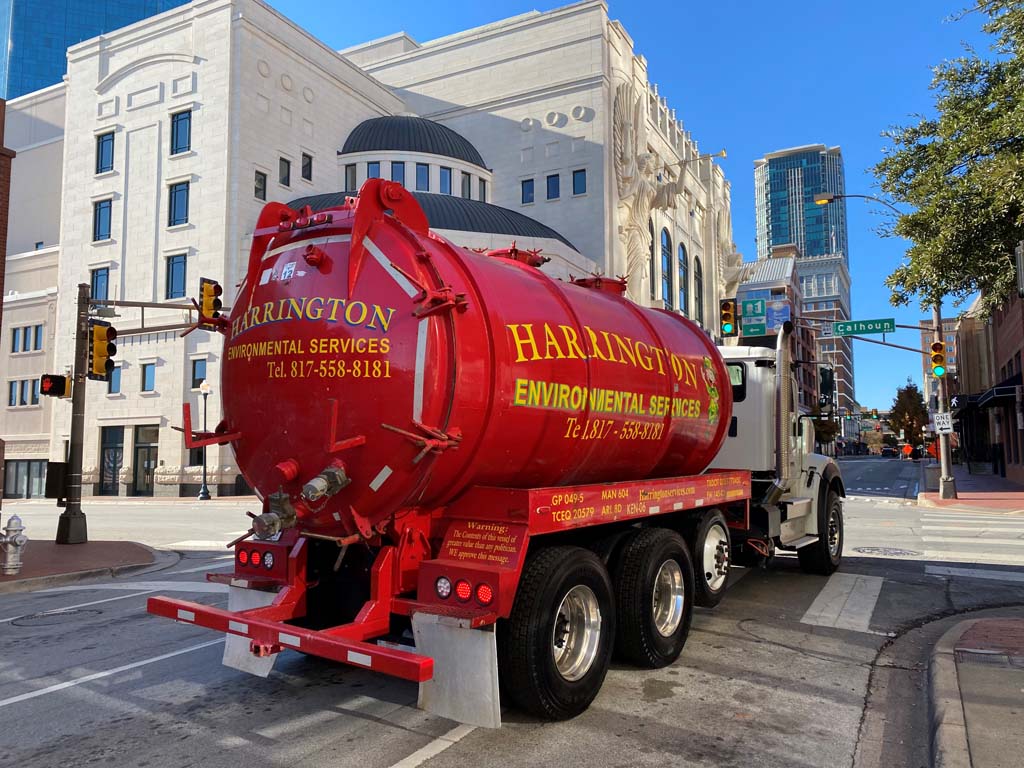 Your Environmental Liquid Waste Solutions Specialist
Serving Dallas & Fort Worth, Aledo, Arlington, Burleson, Cleburne, Weatherford & Surrounding Counties