Vacuum Truck Services
Fort Worth TX & Surrounding Areas
About Harrington's Vacuum Truck Services
Since 1984, Harrington Environmental Services, LLC has been using high-end industrial standard vacuum trucks made in Canada and the United States as well manufacturing their own proprietary vacuum truck equipment for their fleet of industrial, commercial and environmental applications.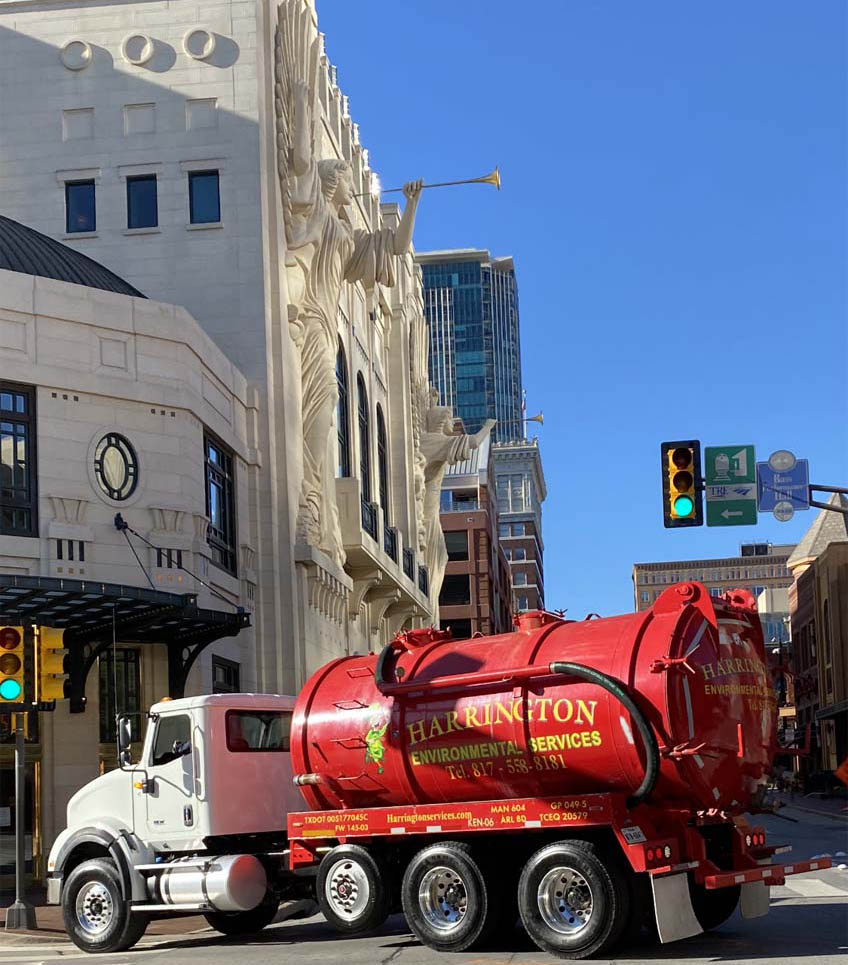 Harrington's Vacuum Truck Services & Pumping 
As an industry provider our focus is to provide solutions for all industrial applications in the non-hazardous environmental liquid waste arena and maintain the finest equipment to meet all of your business requirements. 
Our units are designed to pick up and transfer anything from sludge, slurries, food processing plants, hospitals, lift stations, breweries, animal slaughter house waste and all types of non-hazardous liquid waste.
Whether you require environmental remediation work or transportation of liquid waste material, Harrington's vacuum trucks will do the job right the first time.
We ensure that each of our tanks and pressure vessels are built to the most stringent requirements and specifications. Our quality control programme has been approved by the State and Federal Government.
 With Harrington's special certifications, Harringtons are one of the few companies certified to operate vacuum loading equipment for the transportation of animal waste and food processing facilities in the area.
Harrington's continued commitment to top quality equipment,  leading edge technology, lower service costs and unparalleled customer satisfaction has earned Harrington's an impeccable reputation.
We have been a favourite trusted leader in the liquid waste industry for over 40 years and will continue to be your proud provider in the years to come!
Your Environmental Liquid Waste Solutions Specialist
Serving Dallas & Fort Worth, Aledo, Arlington, Burleson, Cleburne, Weatherford & Surrounding Counties