Helping With All Your
Environmental Liquid Waste Needs
Enhancing your life with our Premier Environmental Services
"Expert Grease Trap, Sand Trap, & Aerobic Septic Pumping Service Provider"
Helping With All Your
Environmental Liquid Waste Needs
Enhancing your life with our Premier Environmental Services
"Expert Grease Trap, Sand Trap, & Aerobic Septic Pumping Service Provider"
Expert Aerobic & Septic Services + Commercial Grease Trap Service
Harrington Environmental Services – Septic Pumping & Grease Trap Service is a full-service liquid waste company that takes great pride in the quality of service given to each of our valued customers, from large corporations to individuals, all with an old school personal touch.
Our highly trained technicians perform environmental services including aerobic septic service, grease and sand trap service, grit trap service, septic tank service, and lift station pumping. Harrington Environmental Services pumps and cleans grease traps, sand traps, sewer treatment plants, lift stations, and all types of nonhazardous liquid waste.
Proudly servicing Fort Worth, Burleson, the entire Dallas-Fort Worth metroplex as well as the surrounding counties, Harrington Environmental Services – Septic Pumping & Grease Trap Service is fully licensed and certified for the installation and maintenance of aerobic systems. Our company takes pride in the prompt attention given to any aerobic system repairs that may be needed.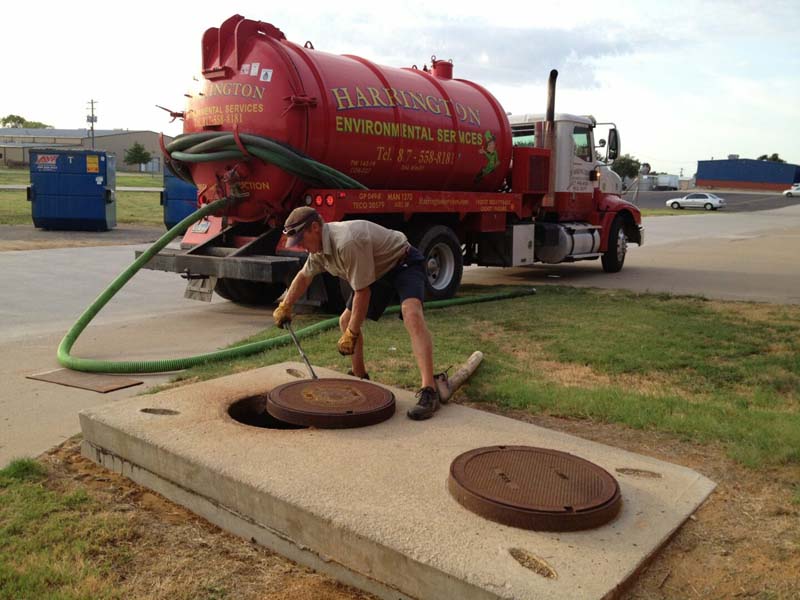 Our Liquid Environmental Services
Superb Customer Service
We were disenchanted by all the compromises made in the environmental services industry on a daily basis. Whilst other companies are racing to the bottom, we stand for something more, far more.
We believe everyone deserves to have the best products, the best services, and the best friends, with solid customer service that treats you like family.
You live an active life; we provide environmental services that keep up with your adventures. That's why we provide the best-quality services and reputation in the industry. You deserve the best: Harrington provides the best.
Use the most durable service company, backed up with our Harrington Guarantee.
We truly believe that having trusted Harrington Environmental Services will enhance your life and inspire you to be more.
Like and follow us on Facebook for money-saving ads for our services.
Your Environmental Liquid Waste Solutions Specialist
Serving Dallas & Fort Worth, Aledo, Arlington, Burleson, Cleburne, Weatherford & Surrounding Counties